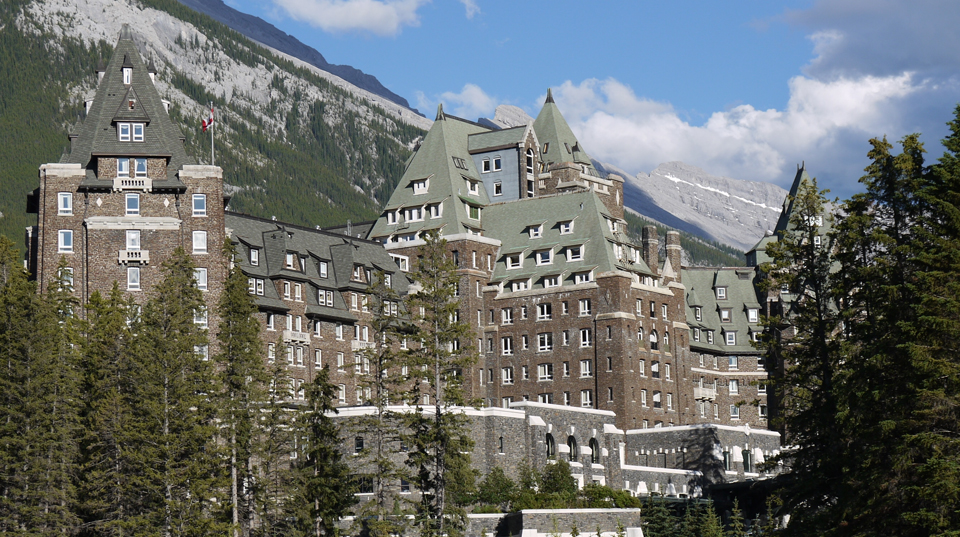 ERDI Fall 2016
Fairmont Banff Springs
Fairmont Banff Springs (Website)
405 Spray Avenue
Banff, Alberta
T1L 1J4 
Phone: (403) 762-2211 
Fax: (403) 762-5755
Enjoy Canada's "Castle in the Rockies," located in the heart of Banff National Park.
The world famous Fairmont Banff Springs hotel stands as a landmark in the picturesque alpine town of Banff, Alberta. In the heart of in the heart of Banff National Park, a UNESCO World Heritage Site, the Fairmont Banff Springs has been providing legendary hospitality to our guests for more than 125 years. 
With spectacular views of the Rocky Mountains, just above the Bow Falls and close to thermal springs, the main view from the hotel looks across the valley. Angled towards Mount Rundle, the sloping side of which was once sea floor, the hotel now boasts views of ancient, exposed seabeds. 
Built in the 19th century, the hotel is a year-round luxury mountain resort that offers a championship golf course during the summer, unparalleled skiing in the winter, the award winning European-style Willow Stream Spa, and authentically local dining experiences. 
Enjoy a short stroll from the hotel and explore the charming town of Banff, Alberta. Discover local galleries and museums, upscale shopping and restaurants, year-round Banff Lake Louise events, and popular local attractions including the Banff Gondola and the mineral rich Banff Upper Hot Springs -- the options are endless at the majestic Fairmont Banff Springs.